Chelsea: Will we see winger Willian in the Premier League or La Liga next season
Chelsea has been the busiest of clubs doing no business. I know, confusing but all the talk and no show has been going on at the Bridge.
Scary moments to come for the Blues of London this transfer window. A messy, unresolved managerial issue has been the red light in the way of business at the club during the World Cup.
If the club doesn't make a decision on Antonio Conte soon – they could risk losing their best players. The first of the lot has been a player on the Champions League powerhouses' radar for many moons and has left the door open for a move.
If Hazard leaves, Chelsea will be left to rebuild. With him out the door, many could follow in his steps. This is a trend no club would welcome and Chelsea must avoid at all costs this summer.
A World Cup star you wouldn't want to lose
Willian has been a standout samba boy amongst the world-class Brazilian squad. Personally feel the winger was outdone somehow, but deserved the Man of the Match award for their Round of 16 victory.
Willian was beyond his best when they thrashed their American rivals, Mexico. This will either make Chelsea act quicker to keep the forward. Or, it will give Barcelona more reason to pursue. If reports are correct and Chelsea rejected a bid of £50 million – they've made the right decision.
Willian was used as a substitute more than what he started last season and grew frustrated with the game time on offer. Putting two and two together, the logic says Conte could be the hold up in Willian's contract. If he goes, maybe the Brazilian resigns. If he stays, Will leaves the blues for the Spanish league.
Barcelona is where a Brazilian's heart is
With Chelsea missing out on Champions League, Willian's exit is starting to sound more of a question of when, rather than if. Willian has enjoyed a successful run at Stamford Bridge, but they can't offer what their rivals or Barca can offer, with Barca offering more.
No Brazilian turns down the La Liga Champions. His goal and assist habits will be more than welcomed by them, and he's talented enough to slot right in. Nevertheless, don't count United out. Money and Mourinho could prove deciding to Willian's choice.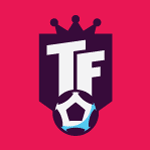 Want your voice heard? Join the The Top Flight team!
Write for us!
A reunion could be on the cards. The choice is there to stay in the Premier League but saying it will be at Chelsea could be risky. Chelsea's rivals are hot contenders for the winger and Mourinho has always spoken highly of Willian.
In saying this, the latest on Chelsea Talk is – the player's heart desires a move to Barcelona knowing it will be acutely punishing to turn down a move to Spain.