West Ham: David Moyes ends his interest in Manchester United reject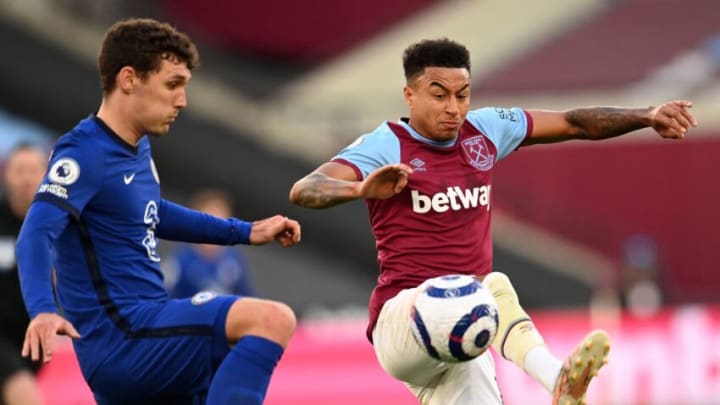 West Ham United's Jesse Lingard (Photo by ANDY RAIN/POOL/AFP via Getty Images) /
Although they are suffering from consecutive league losses, West Ham United will soon bounce back. David Moyes has inspired an excellent start to the season, including in Europe, as the Hammers sit seventh in the Premier League table and have got three points out of three in the Europa League.
There was a period in time where it looked like another player could join their ranks. Indeed, their former loan player Jesse Lingard had been training with the club for some time as it was reported that David Moyes would assess his fitness and availability before committing to offering him a contract at the club.
West Ham boss David Moyes ends interest in Jesse Lingard
As revealed by The Athletic, though, the interest from West Ham United for Jesse Lingard has ended. Despite spending some time in London training with the Hammers, Lingard is now in Saudi Arabia training with Al-Ettifaq. Therefore, West Ham's interest in Lingard can now be ruled out.
In truth, I feel like West Ham have dodged a bullet here. They've played well enough this season and don't need to bring in any new players until January.
Yes, Lingard did impress while he was on loan at West Ham, but it felt like he was only playing up to get back into the Manchester United team. If he was committed to playing under David Moyes again, then he would have stayed with the Hammers to train and prove himself. Clearly he's not at the level required by the Scottish manager, so he has taken a step down to play in the Saudi Pro League.
Do you think David Moyes should have signed Jesse Lingard sooner?